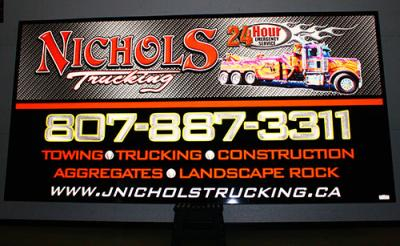 Pro Graphix is your one-stop shop for signage, lettering and print graphics in the Thunder Bay and the Northwestern Ontario region. Road signs, exterior signs, backlit and reflective signs are just a few of the types we specialize in.
When it comes to lettering and graphics, our expertise can be seen on the many vehicles or signs that we have lettered or produced custom graphics for. We specialize in designs for truck and heavy equipment companies.
Contact us today for a consultation on your project at
1-807-473-7700
.

Vehicle Graphics
Graphic solutions for any vehicle

Pro Graphix has a broad range of experience when it comes to custom vehicle graphics. This includes custom logo design and graphics, using high performance materials.
We work on vehicles large and small - heavy trucks, sleds, boats and bikes.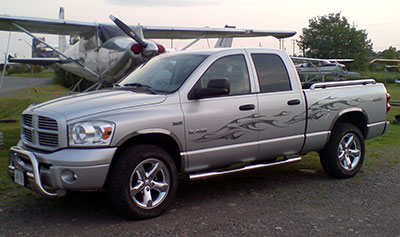 Having over 28 years of experience in the field gives Pro Graphix the expertise to ensure that not only will your vehicle look great but your lettering and graphics will last for years to come.
Pro Graphix-Your
3M Authorized Applicator
now offers specialized
3M
Paint Protection and would be pleased to give an estimate for your vehicles project. Contact us for a free consultation at
1-807-473-7700
.